Managing your client portfolios
If you are managing your client portfolios, then Fastrak will remove the risks associated with manual calculations and significantly increase efficiency in your office.


Rebalance to a Model
Our Client Review and Rebalance solution gathers data from across your wrap platform(s) and your back office to enable you to identify the relevant changes needed to bring your client portfolios back in line.
View sample report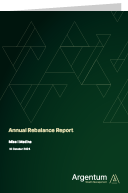 Fund Switch Recommendation
Should you need to switch a single client or hundreds of clients out of a single fund and into another, then our Fund Switch functionality will make this process simple and quick.
View sample report
New Investment Recommendation
When you need to report to a client (or prospective client) on how you will build them a new portfolio, our New Investment process will detail all this for your client and can include all the relevant data you would expect. From Fact Sheets to costs.
View sample report